How to Select The Magnification Strength
Wearing the wrong strength of reading glasses results in increased eyestrain and headaches.
It's essential to understand how to select the proper strength for reading glasses without a prescription.
Regular reading glasses are designed to be used for viewing materials approximately 12 inches from your eyes(like reading a book).
Computer Glasses are used for working on the computer approximately 18-20 inches from your eyes.
Please make sure to seclet less power (Usually 60% of the power that you use for reading) for computer glasses.It depends on your reading distance.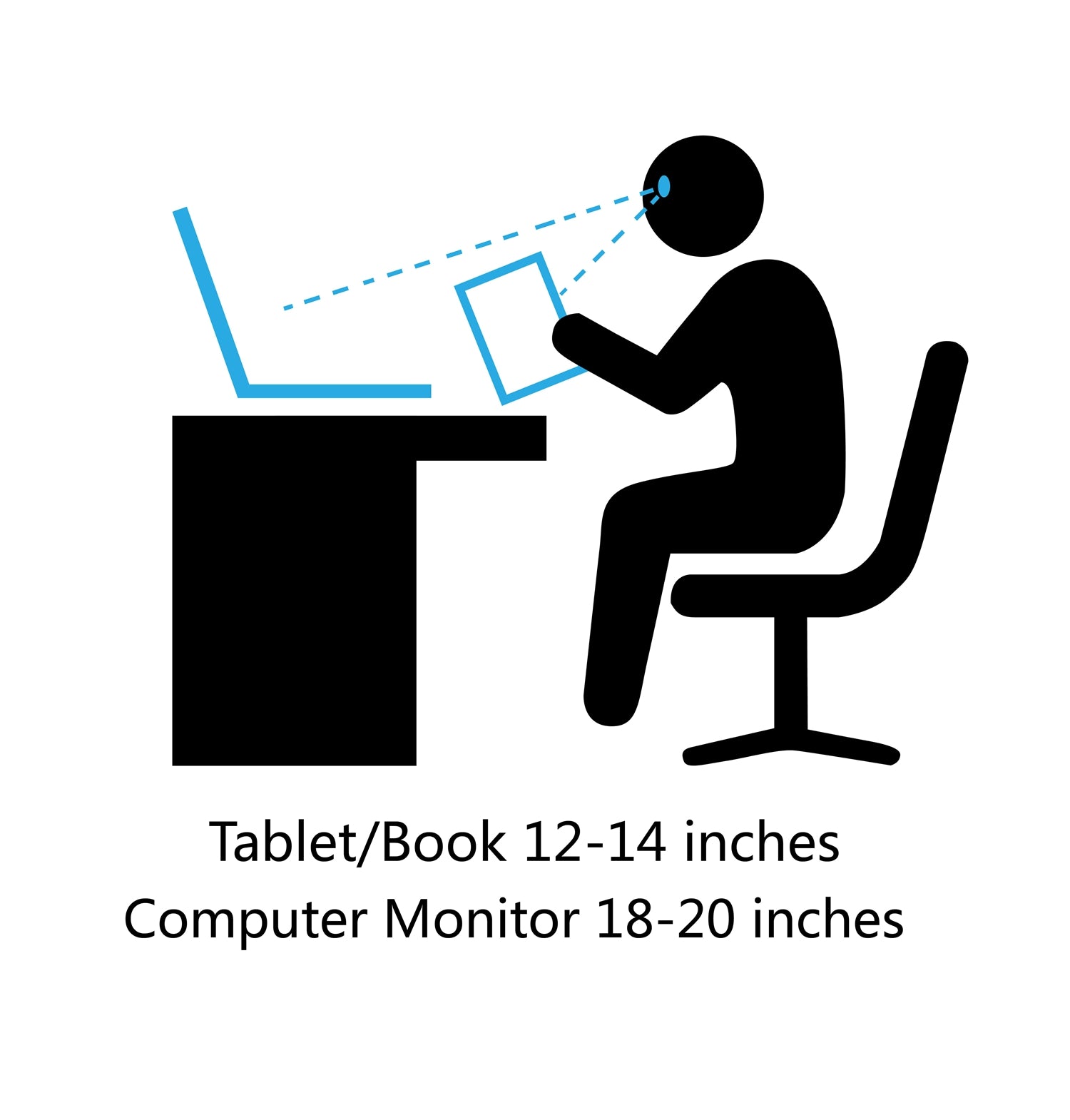 1.EYEKEEPER VISION TEST
Read the instructions below the chart.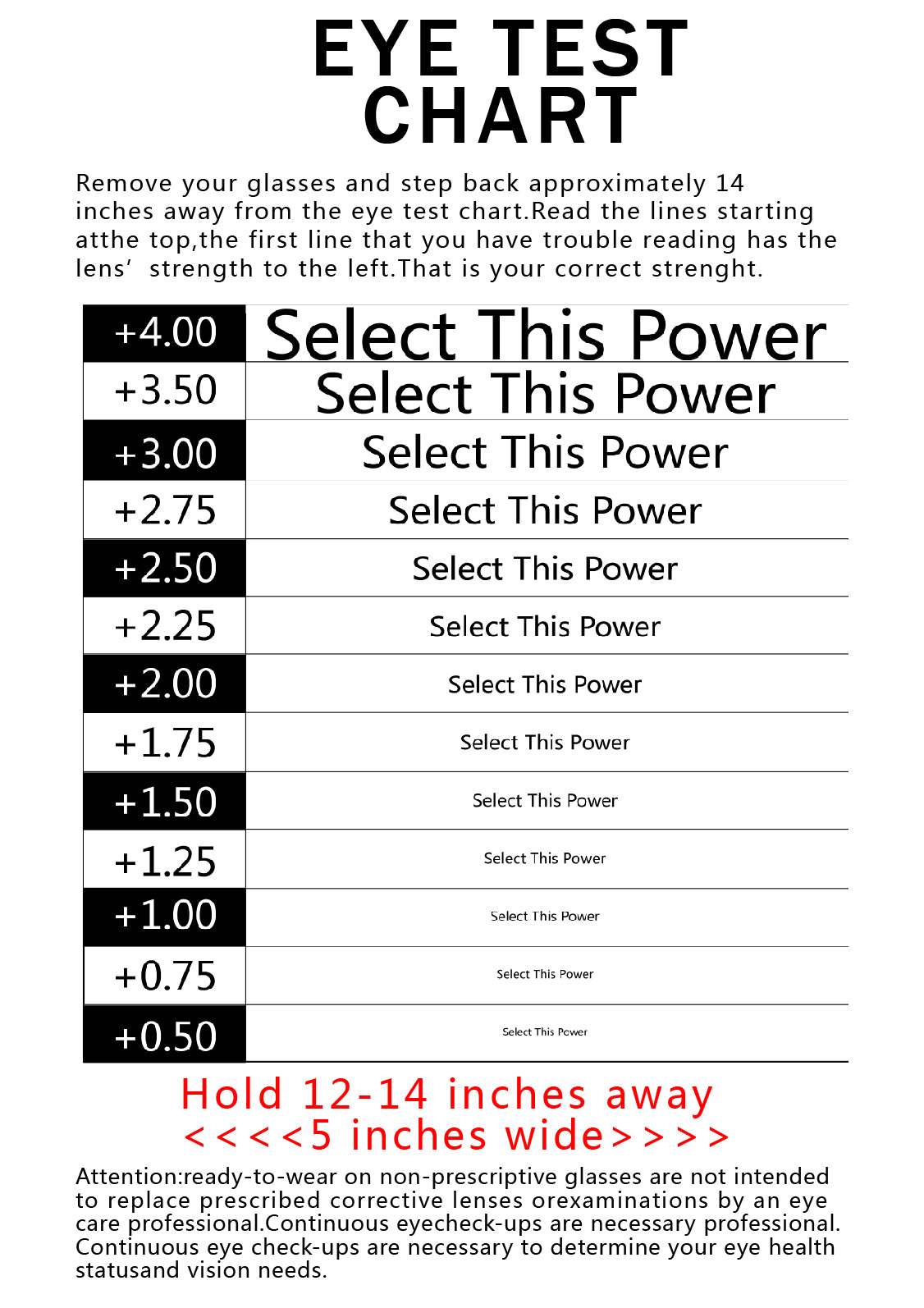 Please print out the eye chart. Make sure you print it in its real, original size. The final printed chart should be 5 inches wide (12.7cm)
 2.WHAT IS YOUR AGE
Most over the age of 40 will need reading glasses at some point.
If the strength tested by yourselves is not similar to the recommended power,please have vision exams from a license eyecare professional. Our options to find your reading power are general in nature.
| | |
| --- | --- |
| Age    | Recommended Power |
| 40 to 45 | +0.75D to +1.00D |
| 45 to 50 | +1.00D to +1.50D |
| 50 to 55    | +1.50D to +2.00D |
| 55 to 60     | +2.00D to +2.50D |
| 60 to 65      | +2.50D to +3.00D |
| 65 to 70    | +3.00D to +3.50D |
| Over 70  | +3.50D to +4.00D |


At www.eyekeeper.com, you'll find readers in the following magnifications: