Progressive multifocal glasses are nothing new. They have over 60 years of history. However, someone may not be familiar with them. This blog will introduce the benefits of wearing progressive multifocal reading glasses.
    As we all know, after the age of 40, the ability of the eyes to adjust will decline, and the near field of vision will become blurry while the distance is still clear. That is where reading glasses are needed. But ordinary reading glasses are only suitable for close reading and need to be removed when looking at a distance, which is troublesome for some people. Progressive multifocal reading glasses can settle this problem perfectly. You can obtain clear vision at all distances with progressive multifocal reading glasses. A pair of glasses satisfies all the distances, includes near, intermediate, and far.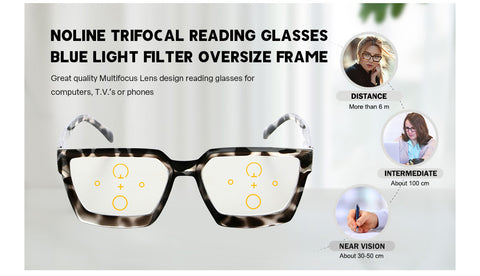 The strength of progressive reading glasses gradually increases from top to bottom, and the substitution of adjustment also gradually increases. There is no fluctuation of adjustment, so it is hard to cause visual fatigue.
    However, there is also some disadvantage of progressive multifocal reading glasses. When wearing progressive multifocal reading glasses for the first time, you may experience slight dizziness and shaking when walking. Be careful when you move up the stairs. You will find that your sense of space changes and will influence your judgment of distance and depth. It is not suitable to drive or do strenuous exercise for the one who first-time wears. If you wear progressive multifocal reading glasses for the first time, you should turn your head instead of your eyeballs when looking at something. And try to use the fair-use area, near-use area, and medium-distance area to see objects. It usually takes 1-3 weeks to get used to the glasses.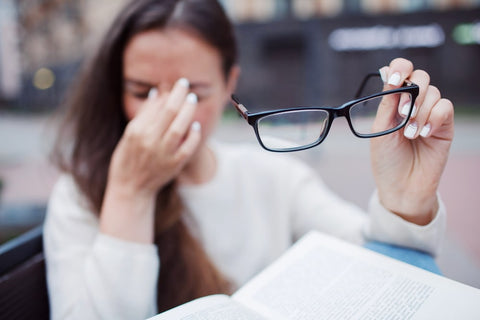 In a word, progressive multifocal reading glasses are not suitable for all the people. Please select reading glasses according to your demands.